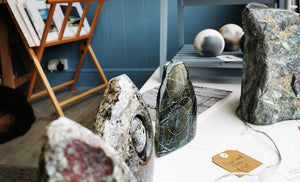 Well, it's a new year and we sneakily had a month off after a busy last year to reorganise the gallery and get ready for our new tenants on the upper floors. A new blue stripe now divides the gallery to emphasise the artwork on the walls, new shelving to host our ever-growing collection of books by local authors and Sam, our gallery manager, is now a permanent fixture in the gallery shop. On hand to help you discover more about our monthly exhibitions, artists and authors, Sam knows a wide range of creatives and can match your needs with...
---
It's that time of year again when we invite a group of local writers to takeover our gallery for a weekend. Last year's FRINGE Book Festival was a great success and although we hadn't initially thought about re-hosting the event in 2022 we were thrilled when, spearheaded by their members, The Writers Collective approached us to help out once again with a venue. The Writers Collective is a not-for-profit community of writers who host a unique free digital directory of specialist writers & services helps individuals and businesses realise their project in 2018. The collective also connects authors and helps promote local literary events and  new book releases....
---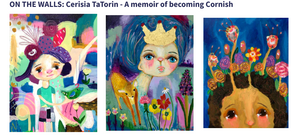 Cerisia Ta'Torin has been wowing visitors this month with her colourful illustrations and poetry book which is part of the FRINGE Book Festival later this month The imagery that Cerisia has created for this exhibition are memories throughout her time in Cornwall.  She moved to Cornwall when she was 16 and now at 41, has gathered a fair few memories. These range from my early years in Newlyn, Mousehole, Penzance and studying at Penwith college to settling more into her roots on the Lizard peninsula. Some of her memories are happy and some are more melancholic, but all have a place in her heart and she wouldn't...
---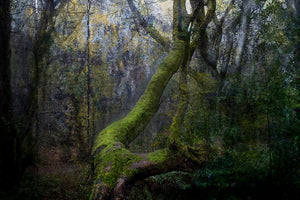 Why, why, why is photography so underrated? Yes, most of us can take a great shot on our i-phones but the average person in the street cannot create what the two masters of photography, Ross Van Nairn and Tony Hopewell have graced our walls with this month. Rarely found in galleries we have been privileged to showcase such fantastic samples of abstract photography paying homage to the unique Cornish sea and landscapes. Ross works with a variety of lenses and slow shutter speeds to create his stunning abstract seascapes of the Cornish coast. His interest in the sea began with the annual trip to...
---
January is typically our 'give back' month when we showcase a talent we haven't seen or heard much about. So we would like to introduce the amazingly talented oil painter Georgia Parkin Jones. Formerly a resident of North Cornwall Georgia loves to work on big canvases and within her collection Something About A River was the exceptional piece - Ebb & Flow - an Oil and charcoal painting on canvas which had been stretched over a pine measured 120 cm x 90 cm. We can't lie it was a challenge to hang but once in the window it was a real show stopper, especially on a...